After a period of a rather boring weather constellation over mid-europe in the past few weeks the cyclones strike back. At 2011/12/04 a wave cyclone passes Germany and will bring a lot of wind especially in the southern parts of Germany.
Let's have a look at the synoptic setup:
A longwave through lies over the atlantic and europe. The result is a mean westerly flow with fastly travelling fronts and precipation. This will mitigate the aridity of the last few weeks when nearly no precipitation was measured.
A steering low over the Norway with a core pressure of 955 hPa influences two wave cyclones embedded in the mean westerly flow. These two waves will pass Germany throughout the day. The most noticeable effects will be the enduring rain/snow and the storm gusts.
In the following the synoptic situation in 500hPa is presented. The red square marks the second wave.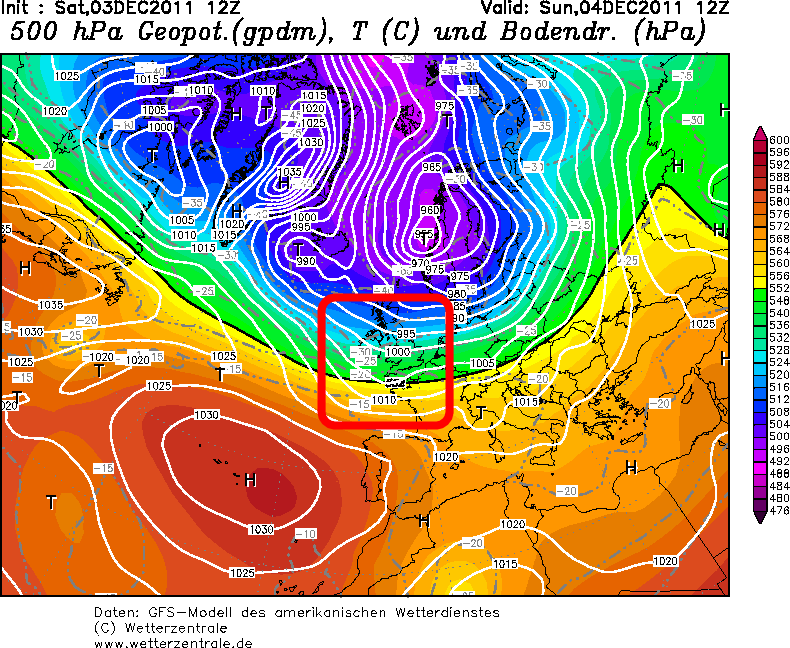 The expected sequence of the events is presented in time steps of 6 hours based in GFS12Z:
Tonight at 00UTC the first wave cyclone is positioned over the English Channel. One can recognize the cyclonic bulge and the wave-like pattern in the isotherm field. Due to lacking baroclinity in this area no depping of the wave is expected.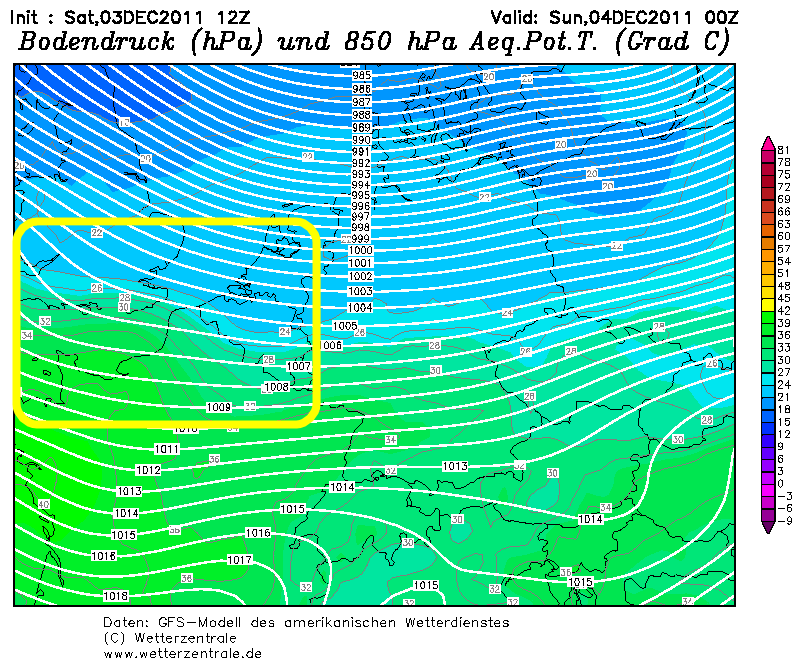 AT 06UTC the wave reaches Germany. While in the mid parts of the country the wind start to diminish it increases in the southern parts.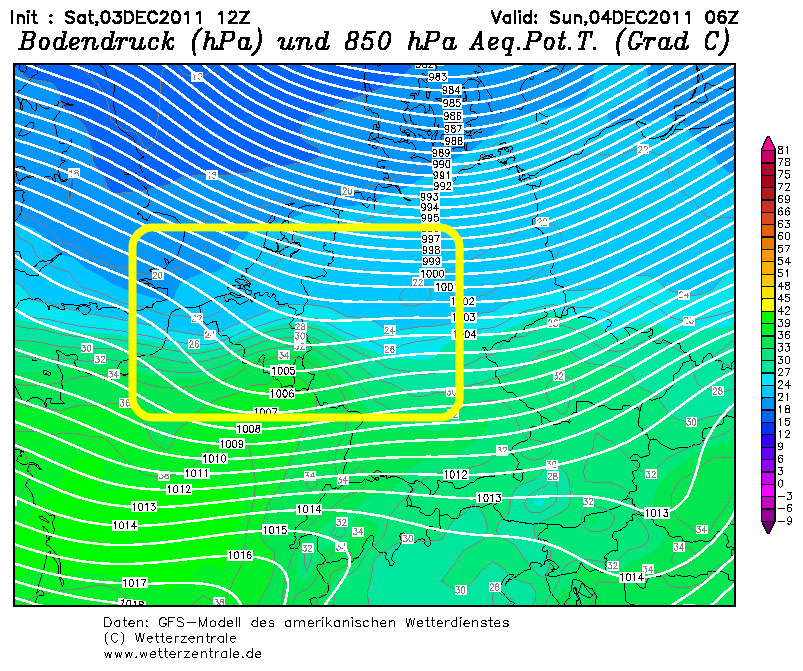 At 12UTC the wave leaves Germany. Far west one can presume the second wave.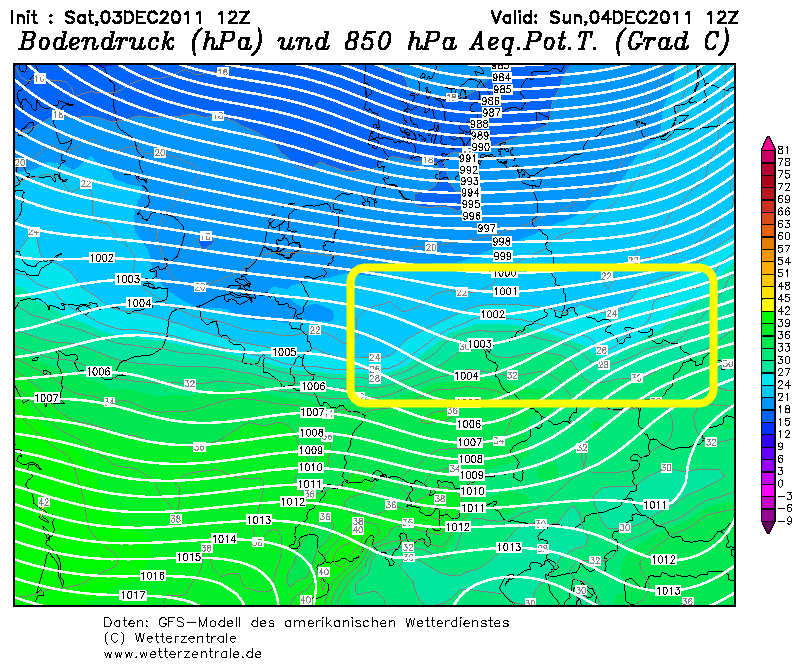 At 18UTC this wave pattern is clearly visible through to the cyclone bulge and the higher gradient south to the wave.
At 00UTC the wave lies over central Germany. The gradient over southern Germany is very well pronounced. It is expected to oberserve the highest wind speeds at this time. A violent storm is expected in heights above 1000m.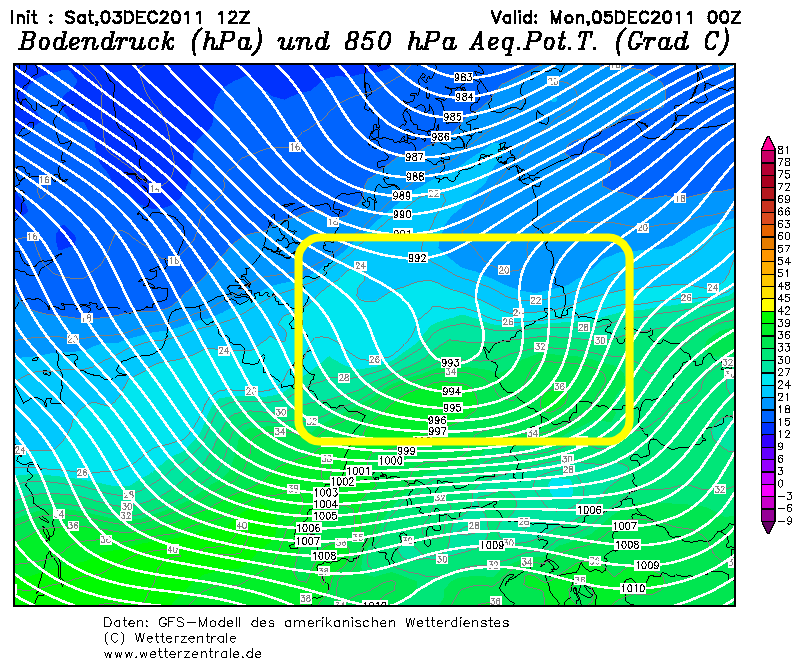 Posted in Current Weather Events |
Last modified: December 19, 2011
Trackback-URI: