A severe winter storm will hit Germany tomorrow (2011/12/16). The last 12Z model runs differ mainly in the calculated core pressure – so there remains some uncertainty concerning the strength of the storm.

Here are the calculations of GFS-driven WRF12 with 15km resolution with forecasted surface data plottet each hour: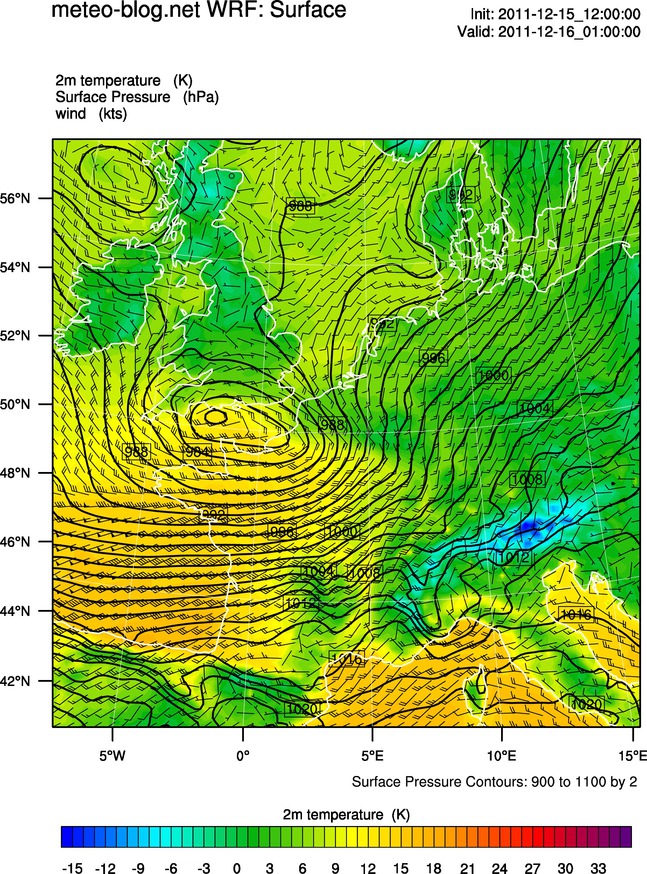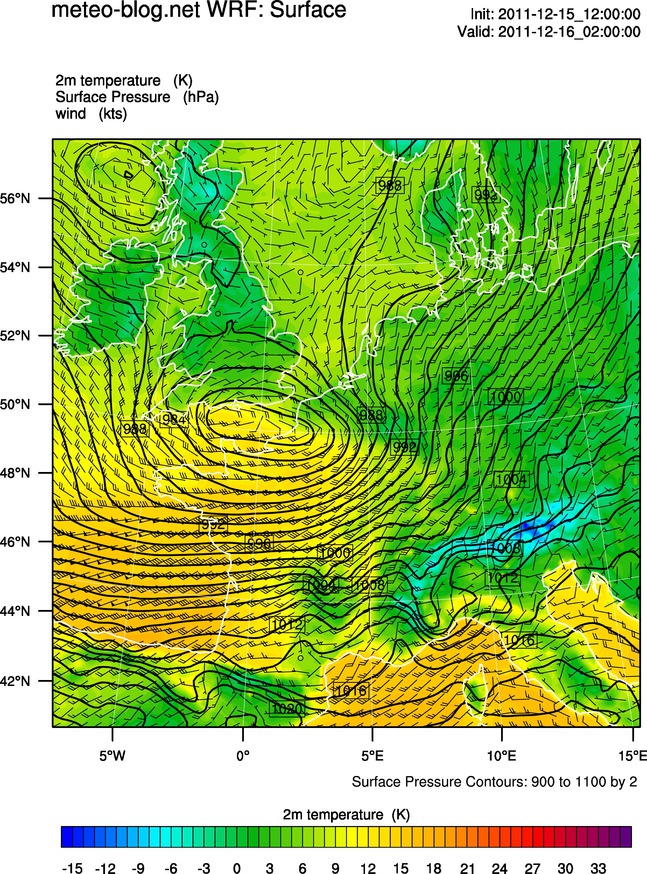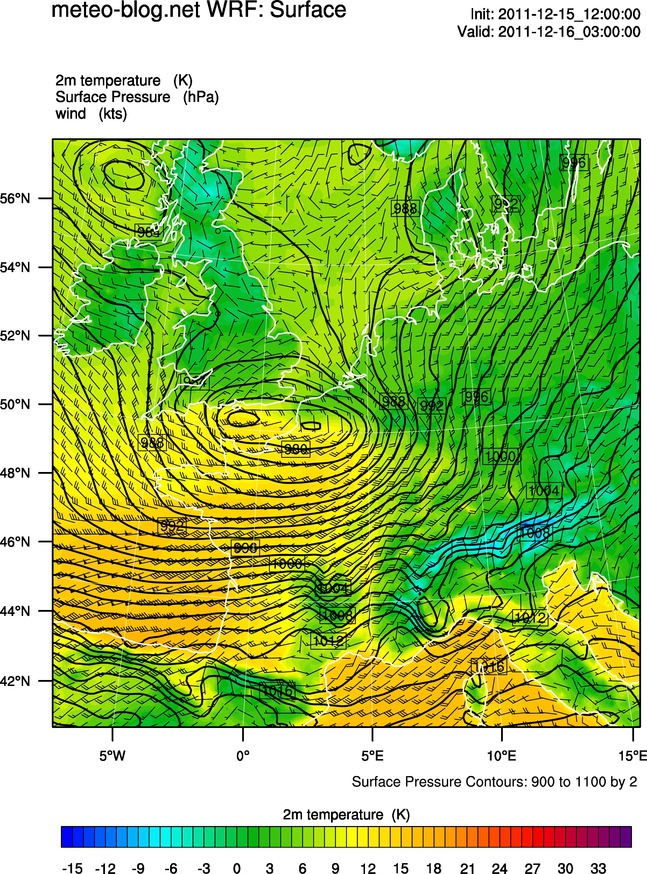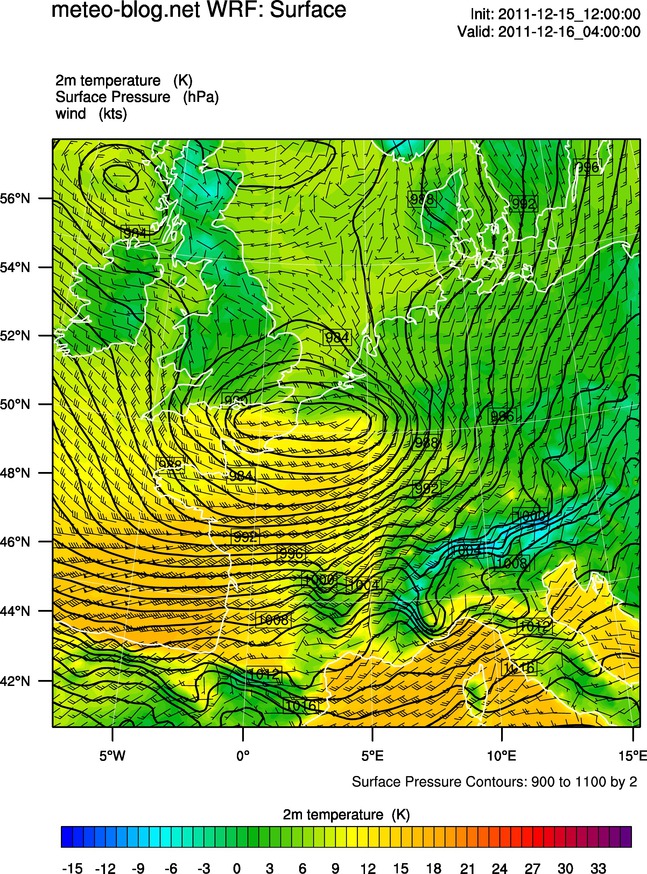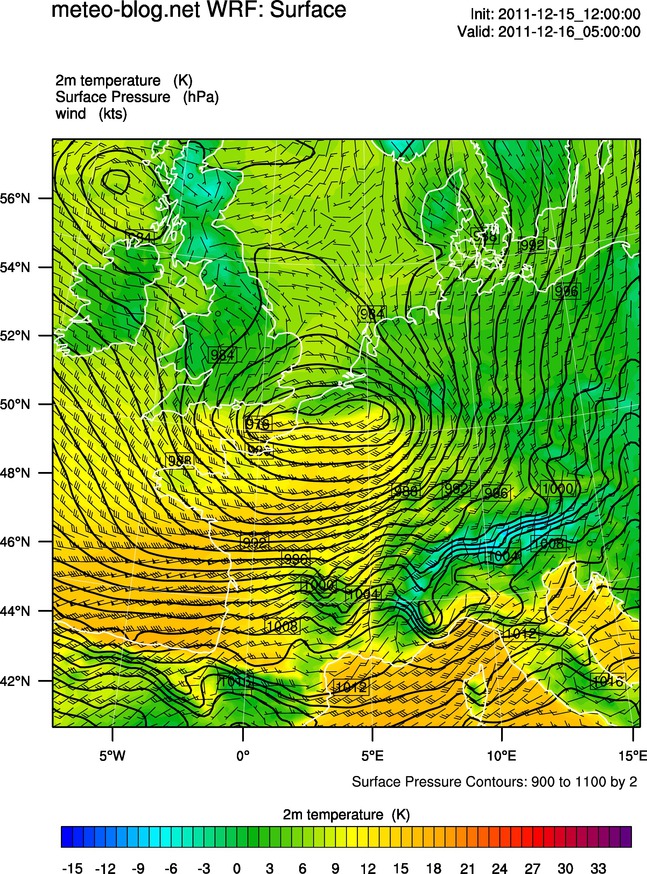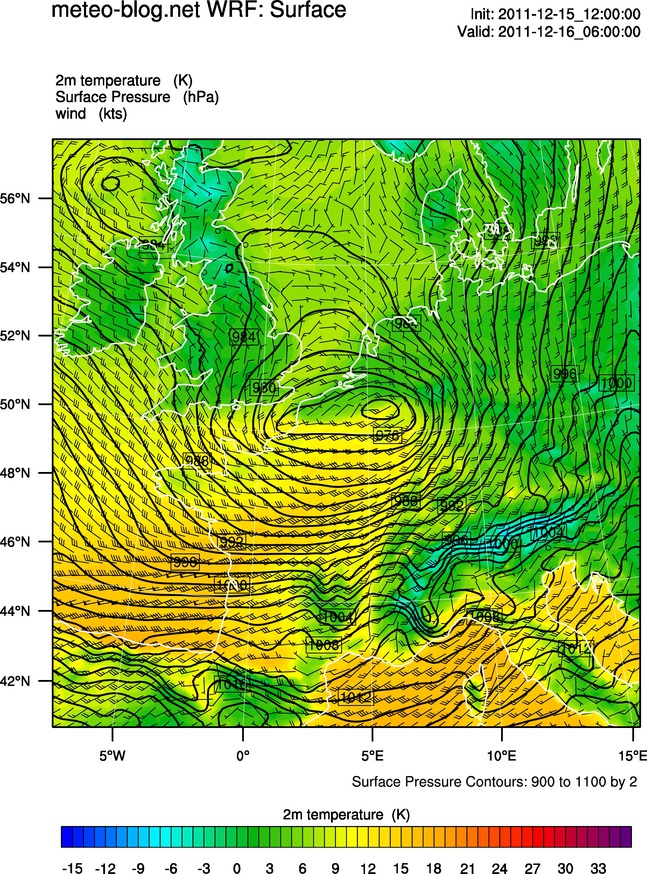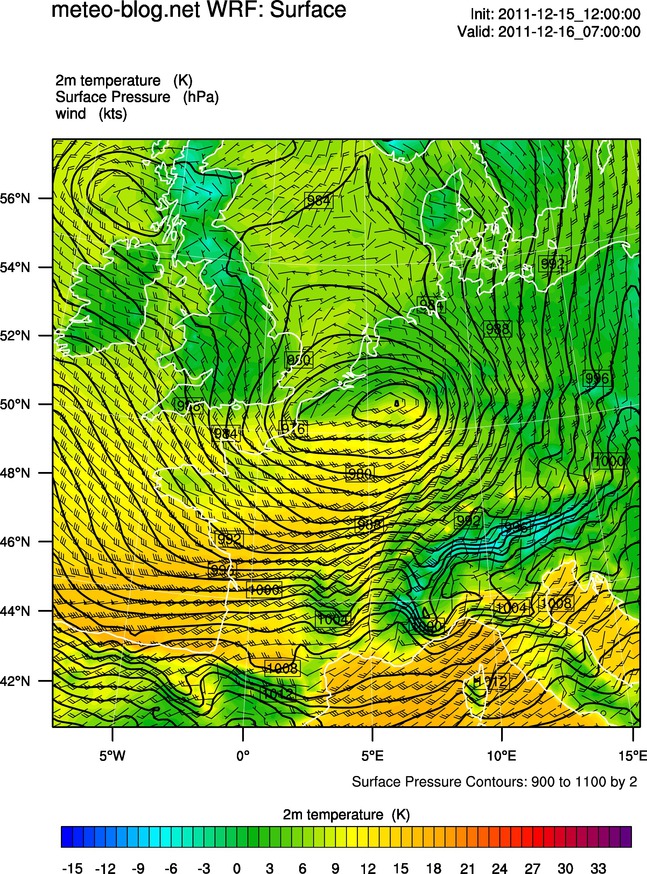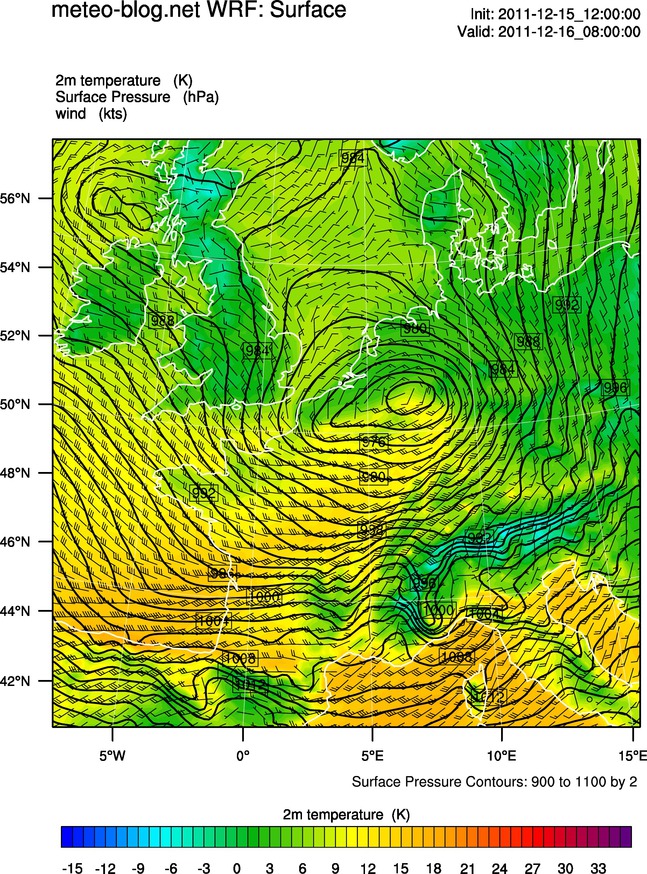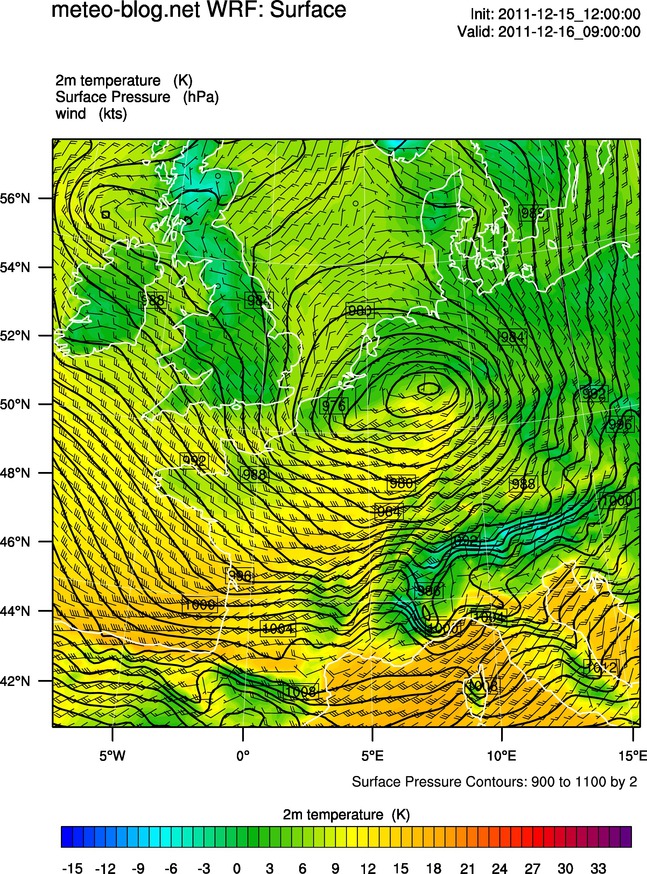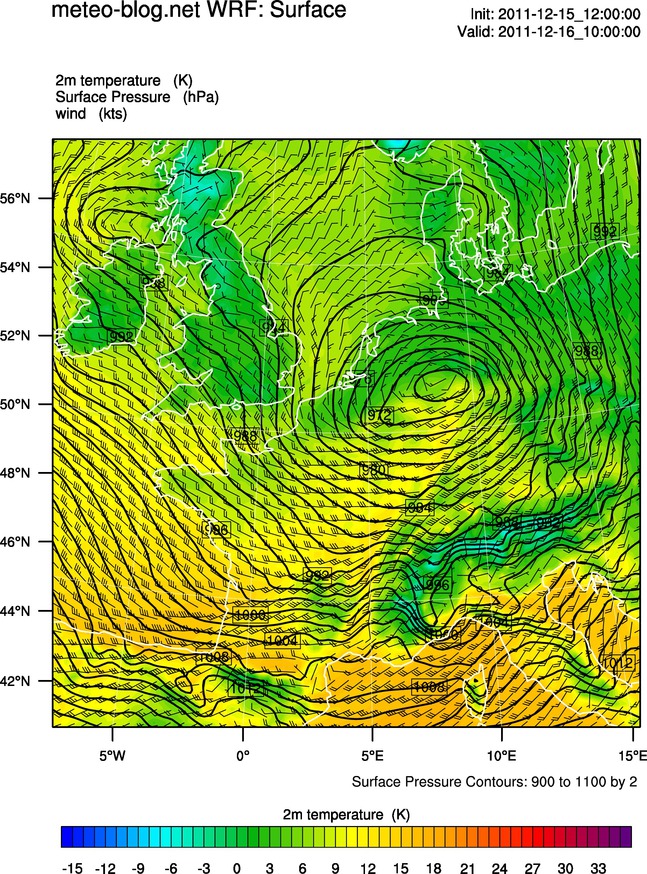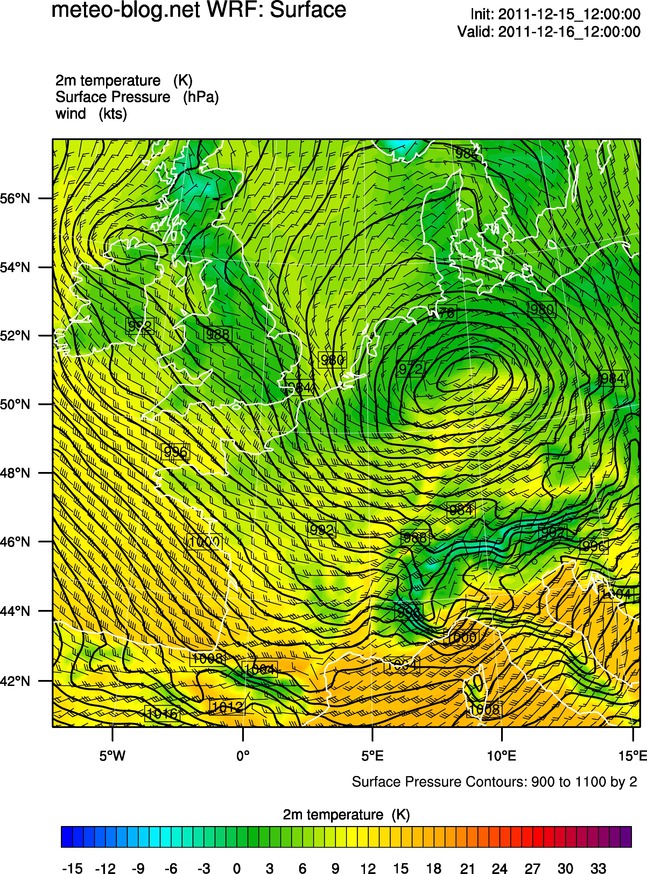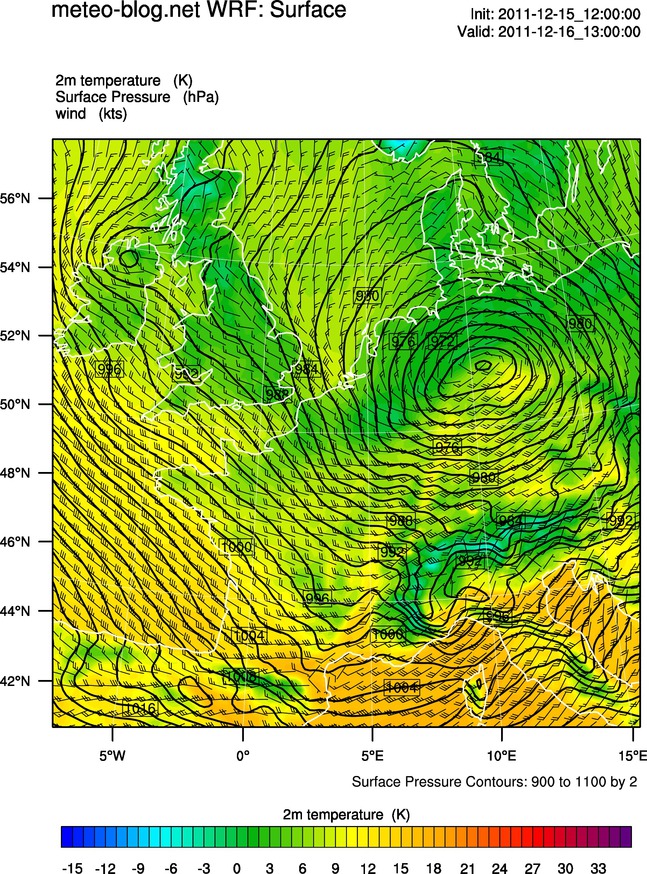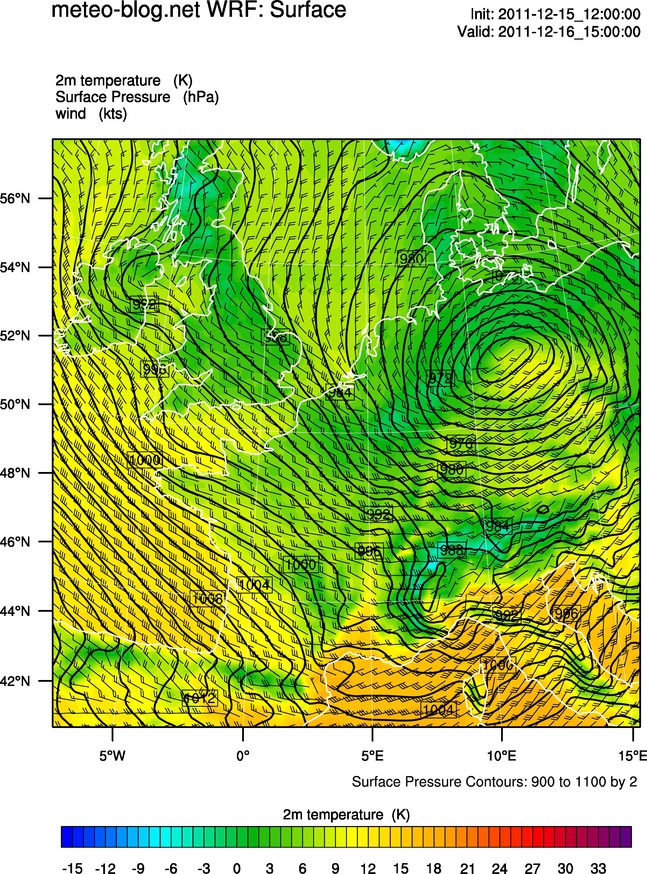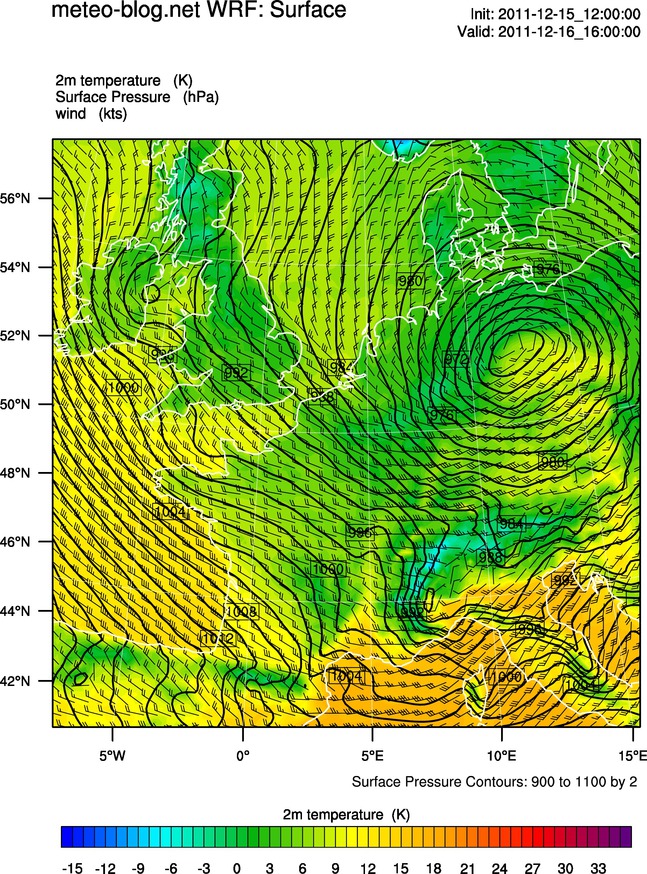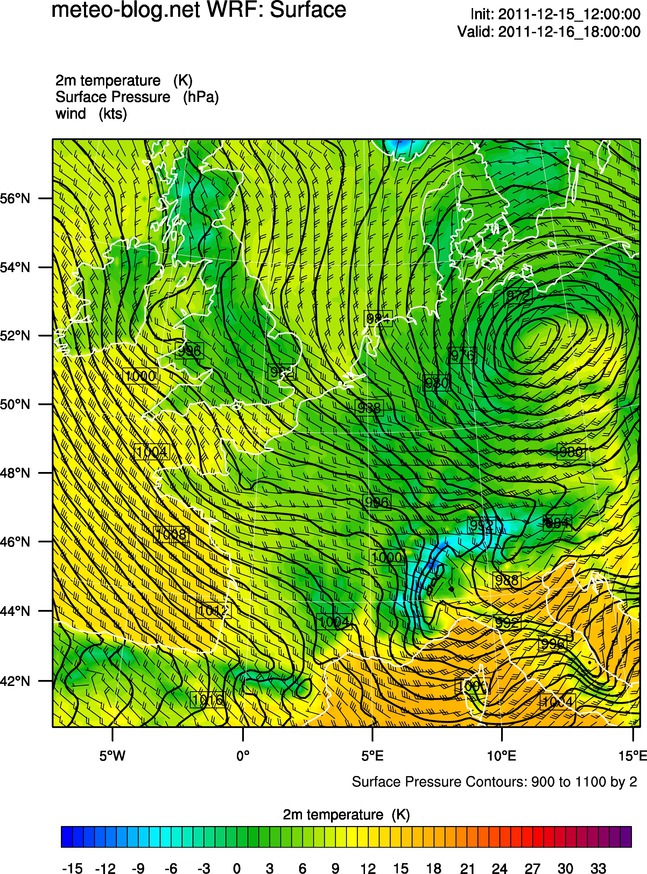 (Update) Review:
As expected Joachim traversed Germany still deepening. The lowest core pressure reached about 964 hPa. A value that doesn't come near records but is nonetheless impressive. On the mountain tops wind speeds above 150 km/h were measured. At the highest mountain in Germany, Zugspitze, 183 km/h were observed. While the warm sector of the cyclone was to stable to mix down high wind speeds, storm-force winds were measured at many stations in southern Germany during and after the passage of the cold front. A list of measurement values is available at meteomedia.de.
Satellite Image of Joachim from sat24.com at 1400 UTC:

Posted in Current Weather Events | Tags: Germany, Joachim, storm
Last modified: December 19, 2011
Trackback-URI: